Follow us on Facebook for the latest
updates on our projects.


History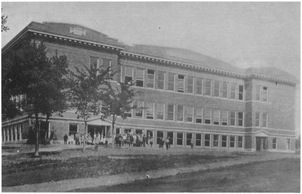 Nestled in the heart of Clear Lake, Iowa, Central Gardens is North Iowa's largest public garden. Central Gardens of North Iowa sits on 2.75 acres of land which was the former site of Central Intermediate School. In 2000, a formal committee was appointed and efforts began in the design and organization.
The Master Plan was created by award winning landscape architect Dennis Buettner of Buettner & Associates, Fox Point, Wisconsin. In 2003, the Central Gardens organization was incorporated as a non-profit Corporation. The construction of the Gardens is an estimated $1 million, with an additional $1 million Endowment Fund which will provide for future maintenance. It has been the financial philosophy since inception that 50% of every dollar raised goes towards the garden development, and the remaining 50% is invested in the Endowment Fund. In November 2004, a Vision Iowa/CAT grant of $225,000 was awarded.
When completed, the gardens will be home to over 22 theme gardens. The Ceremonial and Activity Lawns together with the Naturalist Terrace, Reunion Terrace and Fountain Courtyard provide much needed space for guests and visitors to use for corporate events, weddings, family reunions or just a quiet stroll or lunch.
The Nature Education Pavilion(NEP) offers indoor rental space with an incredible view of the garden and ceremonial lawn. Currently, over 25,000 guests visit the Gardens annually. The garden depends upon hundreds of volunteers to help plant and care for the garden, assist with it's numerous events, and support it financially. Through the support of so many, the garden is grateful for the opportunity to provide nature, education, and beauty to the community.